2018 Events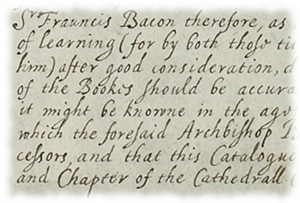 Remembering the Reformation
A postgraduate symposium was held on Thursday 25th October 2018 at Lambeth Palace Library.
For more information click here (pdf document) or visit the Remembering the Reformation website.

Annual General Meeting
Last year's Annual General Meeting took place in the Great Hall, Lambeth Palace, on Wednesday 4th July 2018.
Dr Leonie James, of the University of Kent, gave the Annual Lecture, entitled "Archbishop Laud at Lambeth".

The previous AGM took place on Thursday 6th July 2017, where we heard Professor Arthur Burns give a lecture entitled 'A National Church Tells its Story: The English Church Pageant of 1909' in the Great Hall at Lambeth Palace.